MU0410 Molybdenum Spinning Nozzle, Mo Spinning Nozzle
| | |
| --- | --- |
| Catalog No. | MU0410 |
| Material | Pure Mo |
| Purity | Mo≥99.95% |
| Size | Manufactured per drawing |
| Surface | Finish turning |
| MSDS/SDS | Download MSDS/SDS |
Stanford Advanced Materials (SAM) is a trusted supplier of Molybdenum products. We manufacture high-performance Molybdenum Spinning Nozzle to meet high-temperature applications.
Related products: Molybdenum Heating Elements, Molybdenum Heat Shield, Molybdenum Crucible, etc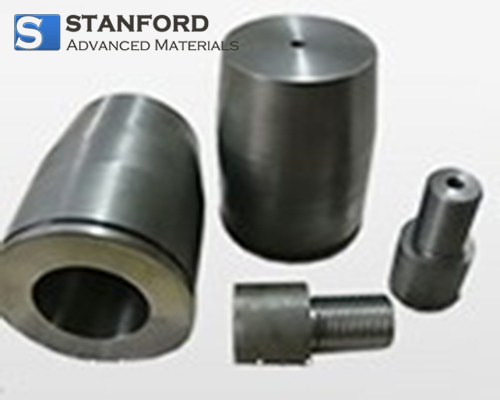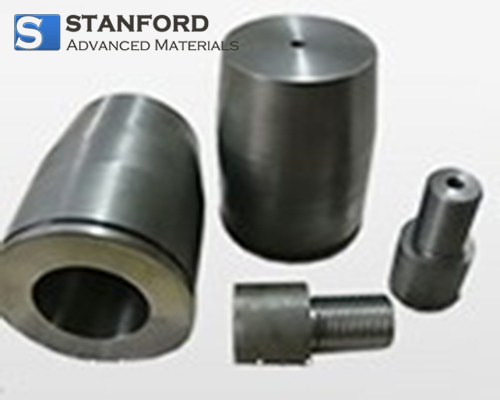 Molybdenum Spinning Nozzle Description
Molybdenum (Mo) is gray-metallic and has the third highest melting point of any element next to tungsten and tantalum. It is found in various oxidation states in minerals but does not occur naturally as a free metal. Molybdenum is well-known for its strength and stability in high-heat applications. It is often alloyed with other compounds to improve corrosion resistance and strength at high temperatures. Consequently, molybdenum is frequently used for making steel alloys, high-strength alloys, and superalloys. Molybdenum compounds usually have a low solubility in water. Industrially, they are used in high-pressure and high-temperature applications such as pigments and catalysts.
Molybdenum Spinning Nozzle Application
Molybdenum spinning nozzles are mainly used for wool and fiber production. Glass wool and glass fiber are manufactured at temperatures of over 1600 °C (2912 °F). During the production process, the liquid melt passes through outflow molybdenum nozzles or tungsten nozzles. The melt is then either blown or spun to create the finished product.
Molybdenum Spinning Nozzle Specification
We manufacture our molybdenum heat shields according to your engineered drawing.
Molybdenum Spinning Nozzle Packaging
Our moly spinning nozzles are clearly tagged and labeled externally to ensure efficient identification and quality control. Great care is taken to avoid any damage which might be caused during storage or transportation.
GET A QUOTE
Please fill in your details and one of our material experts will get back to you within 24 hours. For more information, contact us via E-mail at sales@samaterials.com.
** Email address with your company's domain name is preferred. Otherwise, we may not be able to process your inquiry.