GR3426 Graphite Anodes
| | |
| --- | --- |
| Catalog No. | GR3426 |
| Material | Graphite |
| Standard | ASTM A518 Grade 3 Chemistry |
| Shape | Tubular |
| Size | 3" x 60", 4" x 80" |
Graphite Anodes have been a standard for cathodic protection for many years. Stanford Advanced Materials (SAM) has rich experience in manufacturing and supplying high-quality Graphite Anodes.
Related products: Graphite Wire, Graphite Felt, Graphite Rod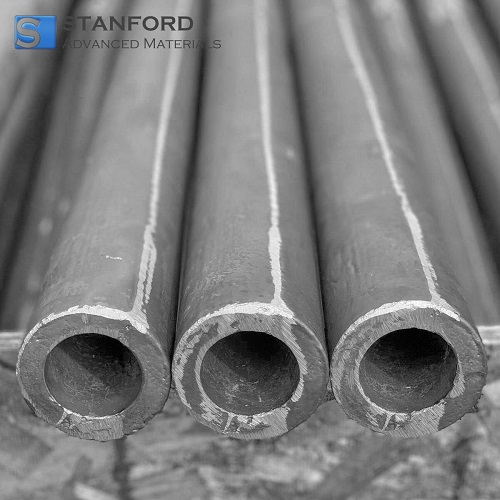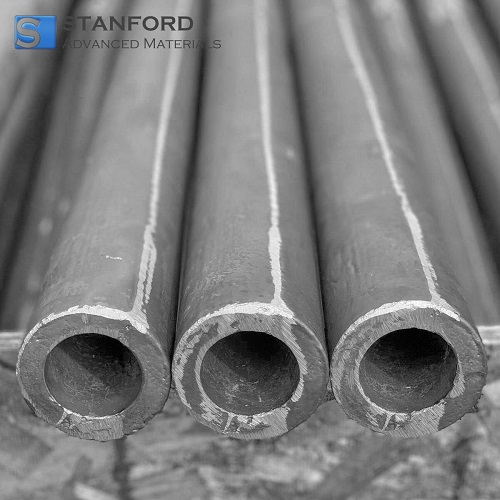 Graphite Anodes Description
Graphite anodes have been a standard for cathodic protection for many years. They are considered a reliable impressed current anode and are used extensively throughout the industry. Low in cost, graphite anodes, used in conjunction with coke breeze backfill, provide long-term performance characteristics for many cathodic protection applications.
Available in rod form, SAM machines the anodes for an internal center connection and then impregnates each anode with paraffin wax to enhance the performance of the graphite and to extend the life of the anode. Factory supplied resin impregnation is also available at an added cost.
Graphite Anodes Specifications
| | | |
| --- | --- | --- |
| Anode Size | Treated Weight | Approx. Area |
| 3" x 60" | 26 lbs | 4.0 sq ft |
| 4" x 80" | 64 lbs | 7.0 sq ft |
Graphite Anodes Applications
Used for cathodic protection.
Graphite Anodes Packaging
Our Graphite Anodes is carefully handled during storage and transportation to preserve the quality of our product in its original condition.
GET A QUOTE
Please fill in your details and one of our material experts will get back to you within 24 hours. For more information, contact us via E-mail at sales@samaterials.com.
** Email address with your company's domain name is preferred. Otherwise, we may not be able to process your inquiry.