GR0458 Carbon Fiber Cloth
We manufacture carbon fiber materials in various shapes, sizes, and colors. Our carbon fiber cloth can be used to build carbon fiber materials, strengthen plastic structures, and used as material for construction reinforcement. Stanford Advanced Materials provide custom machined carbon fiber products with competitive price as while.
Related products: Graphite Mold, Graphite Electrode for EDM, Graphite Heater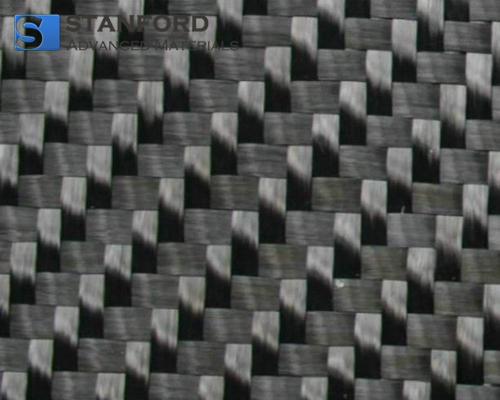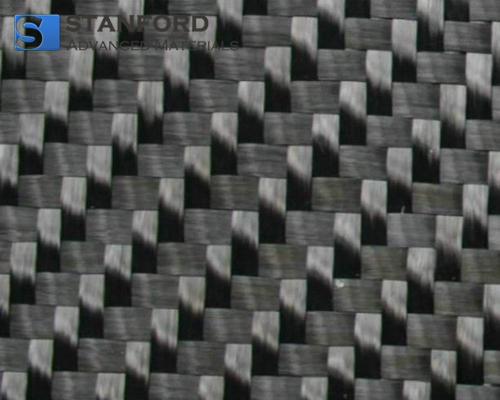 Carbon Fiber Cloth Description
Carbon fiber fabric is just like other fabrics except it uses carbon fibers instead of cotton, nylon, polyester, etc. The weave is coarser than fabrics used for clothing is more like a heavy canvas. Carbon fiber fabric needs to be laminated with a matrix (i.e. epoxy resin) to form a rigid structure.
Carbon Fiber Cloth Specification
| | |
| --- | --- |
| Type of weave | Twill, Unidirectional, Plain, Satin |
| Fiber grade | T300 ~ T800 |
| Number of fibers in the bundle | 3k-24k |
| Thickness | 0.1~0.7mm |
| Width available | 10~1500 |
| Typical weight g/m2 | 100~650 |
Stanford Advanced Materials provide custom carbon fiber products with competitive price.
How Do I Make Parts With Carbon Fiber Fabric?
Since carbon fiber fabric is soft and pliable just like other fabrics it needs a binder to make it rigid. This binder is known as the matrix or resin. Epoxy and vinyl ester resins are the most common materials used. The carbon fiber fabric is formed into the desired shape then the resin is added and cured.
GET A QUOTE
Please fill in your details and one of our material experts will get back to you within 24 hours. For more information, contact us via E-mail at sales@samaterials.com.
** Email address with your company's domain name is preferred. Otherwise, we may not be able to process your inquiry.