HA4681 Cosmetic Grade Sodium Hyaluronate Powder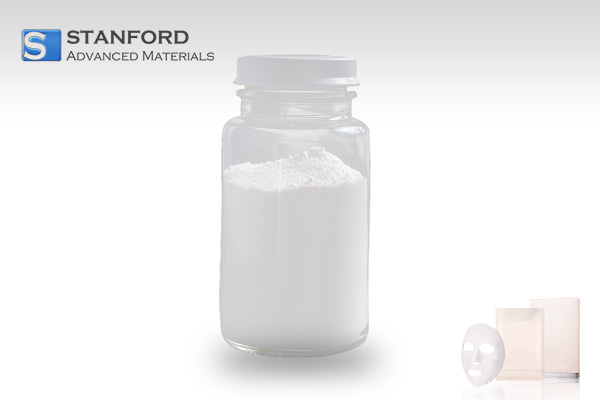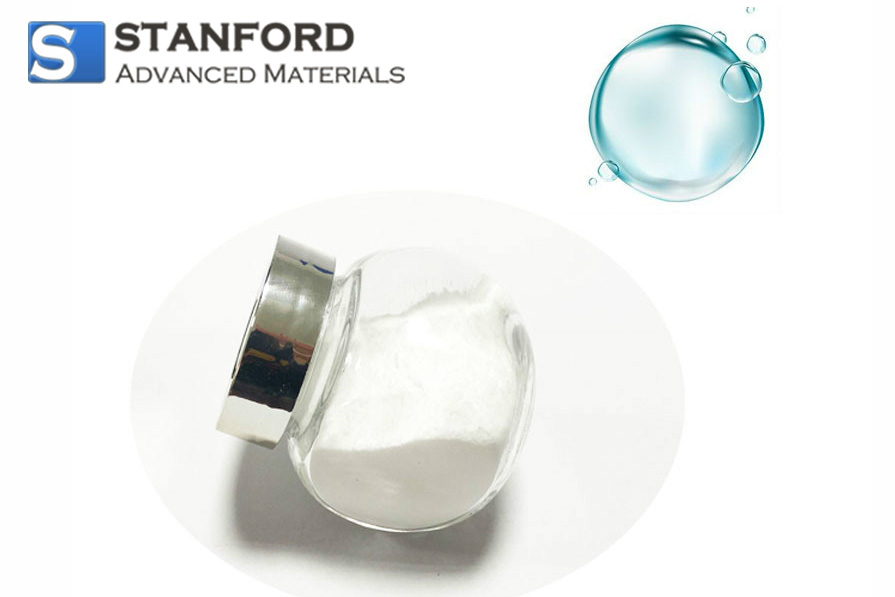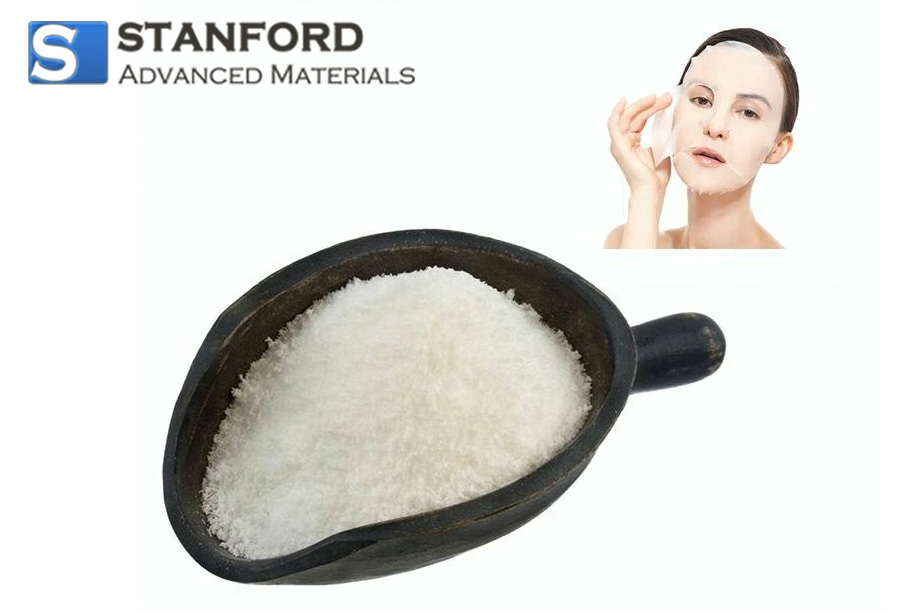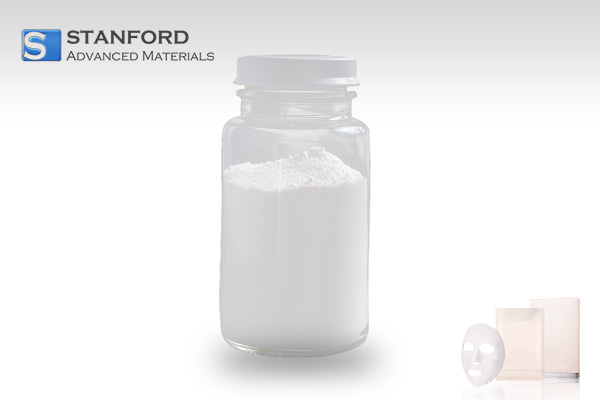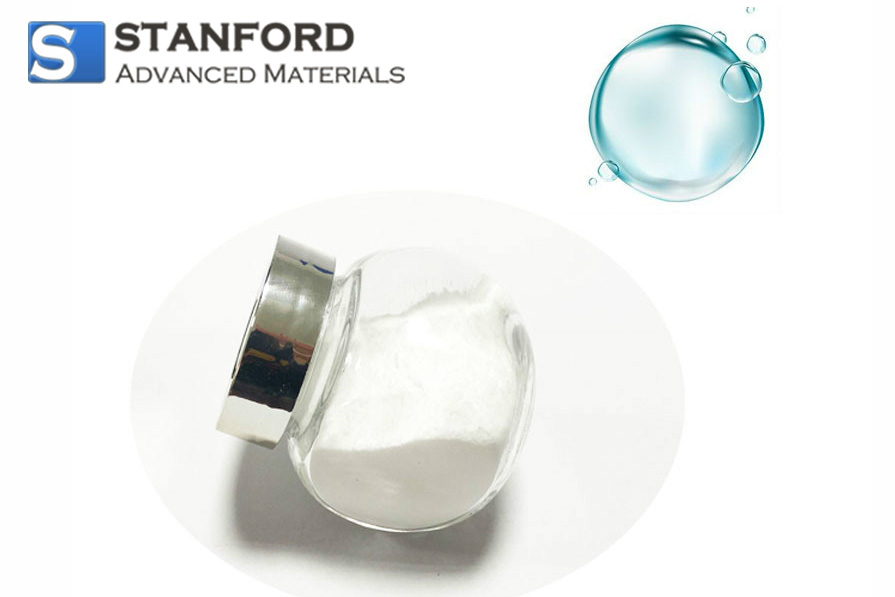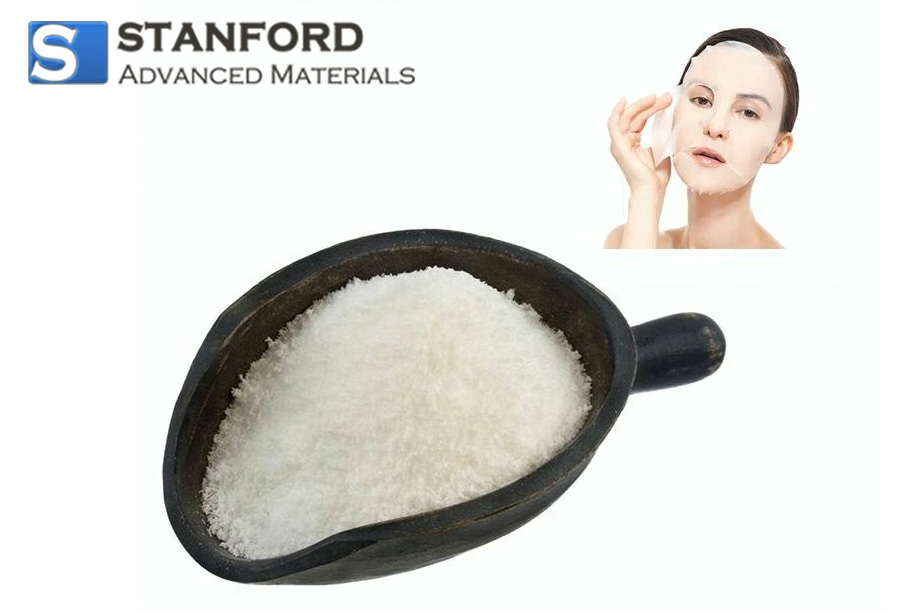 Stanford Advanced Materials (SAM) supplies various Cosmetic Grade hyaluronic acid products, including HA, HA Derivatives, and other fermentation products. Recently we produce a series of new products such as Micro Hyaluronic Acid (Micro HA), Hyacross™ Hyaluronic Acid Elastomer, and so on.
1. HA
Product Name
Molecular Weight
Benefits
Applications
HA-THM
High Molecular Weight Sodium Hyaluronate
≥1,800kDa

Moisturizing;

Lubricity and film-forming effects;

Increase emulsion stability;

Nutrition delivery;

Prevent and repair skin damage;

Anti-aging, etc.

Skincare products:
cream, emulsion, essence, lotion, gel, facial mask, etc.
Makeup products:
lipstick, eye shadow, foundation, etc.
Cleansing products:
facial cleaner, body wash, etc. Haircare products:
shampoo, hair conditioner, styling gel, hair restorer, etc.

Recommended usage: 0.1%-0.5%
HA-T
Sodium Hyaluronate
1,000kDa ~ 1,800kDa
HA-TLM
Low Molecular Weight Sodium Hyaluronate
10kDa ~ 1,000kDa
HA-TLM 20-40
Low Molecular Weight Sodium Hyaluronate
200kDa ~ 400kDa
HA-TLM 3-5
Hydrolyzed Hyaluronic Acid
37 kDa~56 kDa
HA-Oligo
Oligo Hyaluronic Acid
<10kDa
HA-TL
Sodium Hyaluronate 1% Solution
—
HA-TLLM
Low Molecular Weight Sodium Hyaluronate 1% Solution
—
HA-Oligo Degraded by Hyaluronidase
<10kDa

Transdermal absorption;

Deep moisturizing;

Repair damaged cells;

Scavenge free radicals;

Anti-aging
2. HA Derivatives
Product Name
Benefits
Applications
Recommended Usage
Hyacross™ Hyaluronic Acid Elastomer

Excellent protective film with long-lasting moisturizing effect;

Smooth and not sticky feeling;

Increase skin elasticity and reduces roughness.

Skincare products
1%-5%
Hymagic™ -AcHA Sodium Acetylated Hyaluronate

High affinity & adsorption;

Superb moisturization;

Repair skin barrier;

Improve skin elasticity.

Skincare products
0.01%-0.1%
Hymagic™-4D
Accurately targeting different skin layers, synergistic moisturizing.
Skin care&hair care product
1%~10%
Huacolor™ Oil-dispersed Sodium Hyaluronate

High content of HA;

Unique HA microsphere technology;

Perfect transdermal absorption;

Excellent lip-plumping, repairing, and moisturizing.

Especially for lip care products & make-up products
0.1%-2%
cationHA™ Substantive Sodium Hyaluronate

High substantivity;

Reduce the irritation caused by SAA;

Improve the barrier function of the skin & scalp Good compatibility.

Especially for rinse-off products
0.5%-1%
3. Other Fermentation Products
Product Name
Benefits
Applications
Recommended Usage
GabacareTM BL98T Aminobutyric Acid

Reduce wrinkles and smooth skin Repair the damaged skin;

Promote the synthesis of HA and collagen.

Skincare & Haircare products Make-up products
0.05%-0.3%
HyafactorTM-NAG Acetyl Glucosamine

Promote HA synthesis and scavenge free radicals;

Natural exfoliating regulator;

Whiten and moisturize effects.

Skincare products
0.5%-2%
HyafactorTM-PGA Sodium Polyglutamate

Promote the accumulation of NMFs;

Reduce the degradation of HA;

Enhance moisturizing capacity and elasticity of the skin;

Inhibition of melanin production.

Skincare products
0.05%-1%
Bioyouth™-Brice
Brown Rice Ferment Filtrate

Repairing skin barrier;

Anti-oxidant and delaying skin aging;

Significant whitening.

Skincare & rinse-off product
0.5%-4%
Cosmetic Grade Hyaluronic Acid Introduction
Hyaluronan as a function of raw material is widely used in cosmetics in the following aspects:
1. Moisturizing and film-forming properties
2. Anti-Wrinkles
3. Anti-Irritation
4. Nutrition delivery
5. Free radical scavenging
Cosmetic Grade Hyaluronic Acid Functions
Lubricating and film-forming, moisturizing, preventing skin damage, thickening and keeping emulsion stable;
Nourishing the skin, long-lasting moisturizing;
Trans-dermal absorption, deep hydrating, anti-aging, repairing skin damage.
Cosmetic Grade Hyaluronic Acid Features
1. Reliable and safe: Our Cosmetics Grade Hyaluronic Acid is Ecocert certificated and our production is strictly managed according to ISO 9001 and GMP standards. It is all fermented products, non-animal sources, non-GMO, and non-BSE/TSE risk.
2. High-purity and lower impurities: higher glucuronic acid content, lower protein, heavy metals, and nucleic acid content, compared with other cosmetics grade hyaluronic acid in the market.
3. Different molecular weight ranges to meet different customers' needs.
We supply hyaluronic acid powder as follows: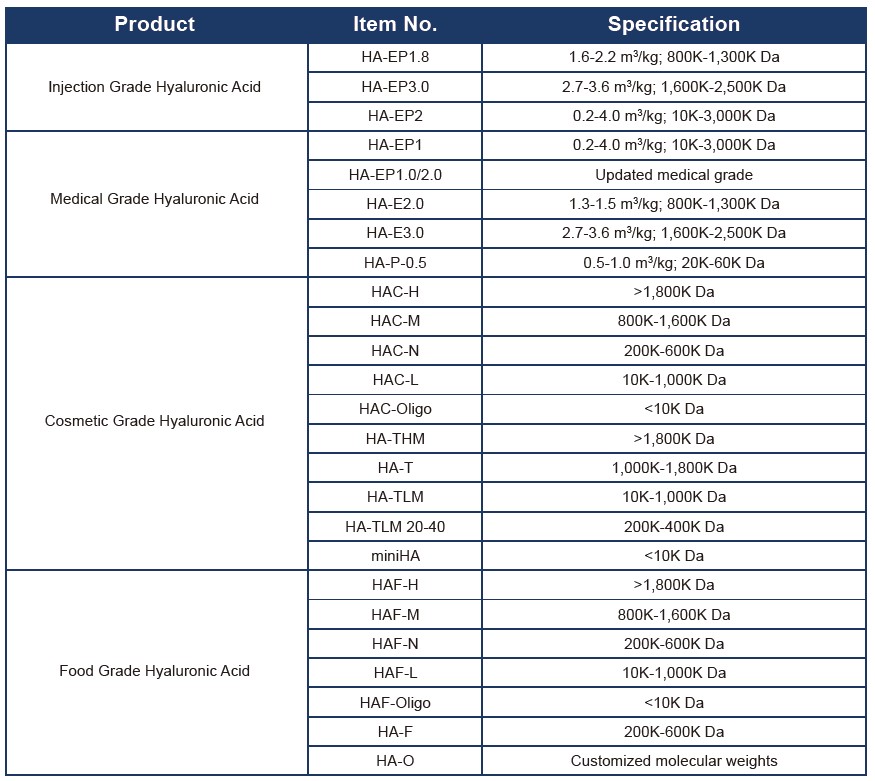 GET A QUOTE
Please fill in your details and one of our material experts will get back to you within 24 hours. For more information, contact us via E-mail at sales@samaterials.com.
** Email address with your company's domain name is preferred. Otherwise, we may not be able to process your inquiry.