| | |
| --- | --- |
| Catalog No. | CM3432 |
| Material | Cu |
| Content | 99.9% |
| Size | Customized |
| Shape | Customized |
Copper Shaped Bar is a high-current conductive product. Stanford Advanced Materials (SAM) has rich experience in manufacturing and supplying high-quality Copper Shaped Bar.
Related products: Copper (Cu) Evaporation Materials, Beryllium Copper Rod/Bar, Copper Bar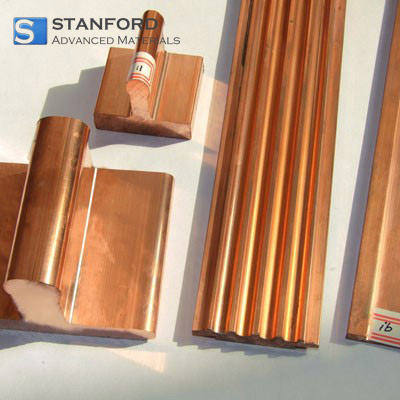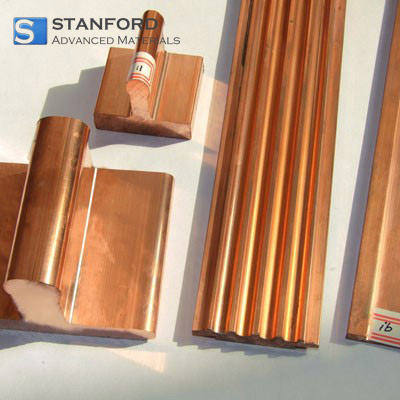 Copper Shaped Bar Description
The special-shaped copper busbar is relative to the common copper busbar. The cross-sectional shape is not square or rectangular, and has various shapes, including "L", "T", trapezoidal, and polygonal shapes. Most of them are based on the specific product design requirements of the manufacturer. different. The processing technology mostly uses oxygen-free copper rods to be extruded by a continuous extruder and then cold-drawn with a cold-drawing machine. Mainly used in the manufacture of high and low-voltage electrical switch contacts and main raw materials for electrical installation wires, etc.
Copper Shaped Bar Specifications
Shapes: "T", "L", rapezoidal, and polygonal
Max Width: 130mm
Max Height: 80mm
Max Total Cross-sectional Area: 2000mm2
Copper Shaped Bar Applications
Used in construction, automobile, water storage, and operation industry.
Copper Shaped Bar Packaging
Our Copper Shaped Bar is carefully handled during storage and transportation to preserve the quality of our product in its original condition.
GET A QUOTE
Please fill in your details and one of our material experts will get back to you within 24 hours. For more information, contact us via E-mail at sales@samaterials.com.
** Email address with your company's domain name is preferred. Otherwise, we may not be able to process your inquiry.