ZR3126 Magnesia Stabilized Zirconia Crucible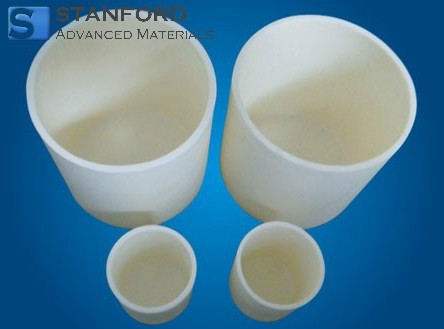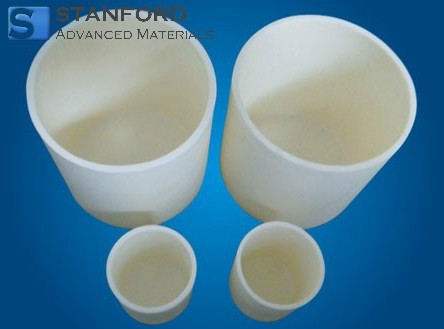 Magnesia Stabilized Zirconia Crucible Description
Magnesia stabilized zirconia exhibits superior resistance to thermal shock and erosion. It has low thermal expansion properties and excellent non-wetting characteristics. Zirconia (ZrO2) Crucibles are great refractory and insulating materials. They have a clean melt at temperatures above 1900°C and above and are specially manufactured for melting superalloys and precious metals. They also have excellent chemical inertness, superior thermal shock resistance to temperatures reaching up to 2200°C, and good corrosion resistance to acids and alkalis.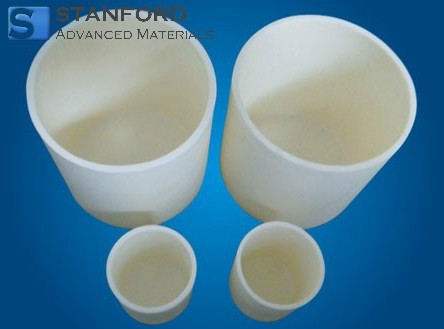 Magnesia Stabilized Zirconia Crucible Specifications
| | |
| --- | --- |
| Composition | Content % |
| ZrO2 | 95.3 |
| MgO | 2.2 |
| CaO | 0.2 |
| Al2O3 | 0.7 |
| TiO2 | 0.2 |
| Fe2O3 | 0.2 |
| SiO2 | 1.2 |
Physical Properties

Density

4.5g/cc

Porosity

18%

MOR @R.T.

3500psi
Magnesia Stabilized Zirconia Crucible Applications
High purity Zirconia Crucibles are widely used in:
-Chemical calcining
-Metal casting
-Metal melting, especially in superalloy and precious metals industries
-Thermal analysis crucibles
GET A QUOTE
Please fill in your details and one of our material experts will get back to you within 24 hours. For more information, contact us via E-mail at sales@samaterials.com.
** Email address with your company's domain name is preferred. Otherwise, we may not be able to process your inquiry.