ZR3135 Calcia Stabilized Zirconia Rod
| | |
| --- | --- |
| Catalog No. | ZR3135 |
| Compositions | ZrO2, CaO |
| Working Temperature | 1900℃ |
| Size | Customized |
Calcia Stabilized Zirconia Rod can be bought at Stanford Advanced Materials (SAM). We are a leading supplier of zirconia products across the world, providing customers with high-quality Calcia Stabilized Zirconia Rod at a very competitive price.
Related products: Zirconia Rod, Magnesia Stabilized Zirconia Rod, etc.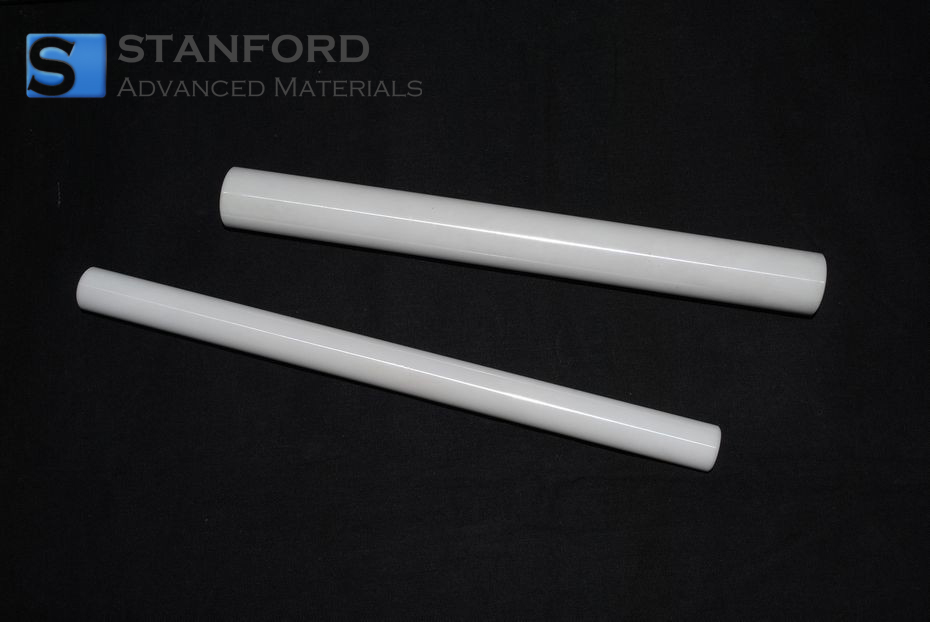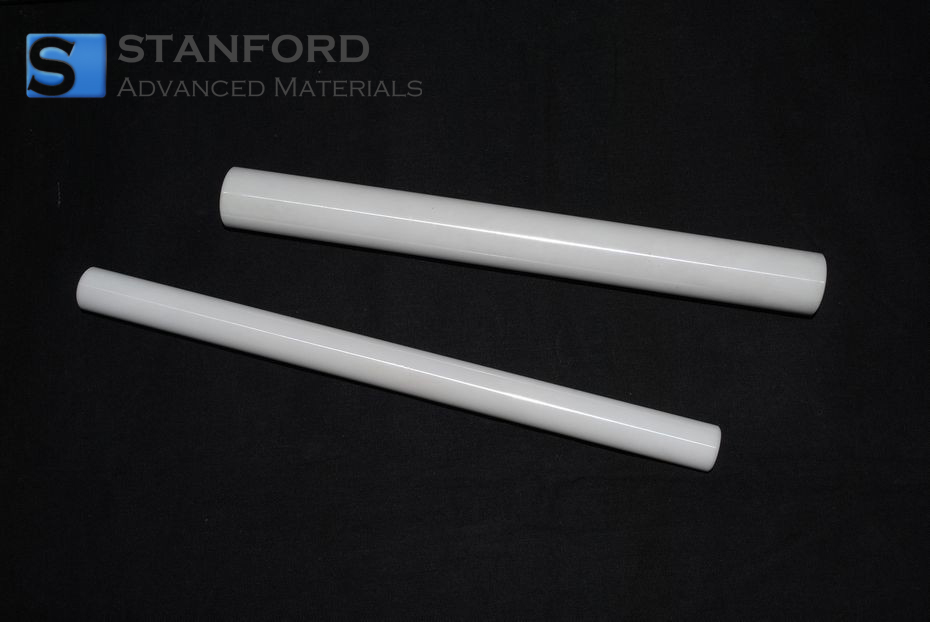 Calcia Stabilized Zirconia Rod Description
When your process is sensitive to magnesia, and a higher thermal expansion is acceptable, calcia stabilized zirconia makes an excellent substitute for magnesia stabilized zirconia. Calcia stabilized zirconia displays a superior resistance. Zirconia (ZrO2) Rods are great refractory and insulating materials. They have a clean melt at temperatures above 1900°C and above and are specially manufactured for melting superalloys and precious metals. They also have excellent chemical inertness, superior thermal shock resistance to temperatures reaching up to 2200°C, and good corrosion resistance to acids and alkalis.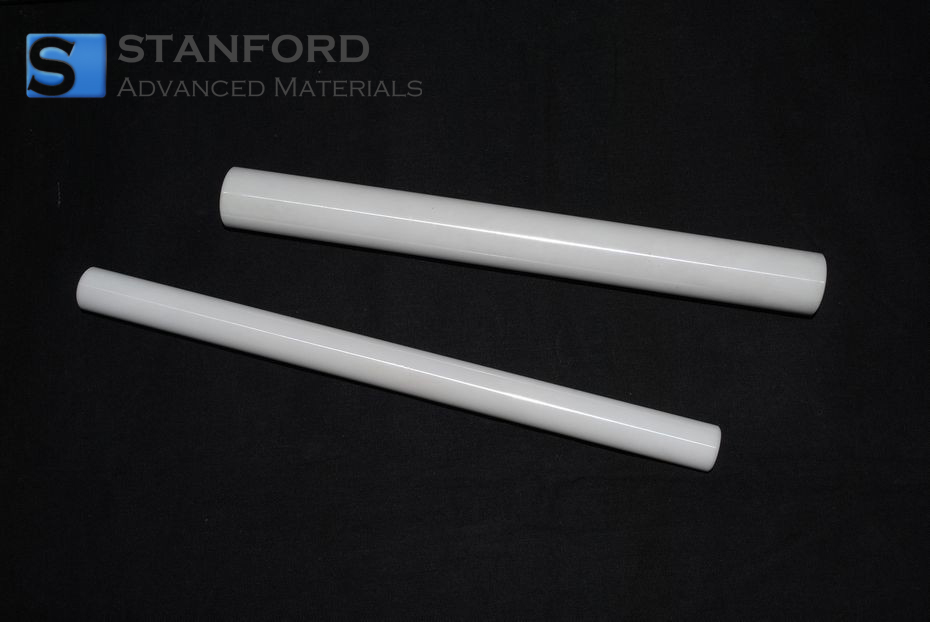 Calcia Stabilized Zirconia Rod Specifications
| | |
| --- | --- |
| Composition | Content % |
| ZrO2 | 93.65 |
| MgO | 0.6 |
| CaO | 3.6 |
| Al2O3 | 0.8 |
| TiO2 | 0.3 |
| Fe2O3 | 0.25 |
| SiO2 | 0.8 |
Physical Properties

Density

4.3g/cc

Porosity

25%

MOR @R.T.

2400psi
Calcia Stabilized Zirconia Rod Applications
Calcia Stabilized Zirconia Rod can be used in shafts, plungers, sealing structures, automotive industry, oil drilling equipment, insulating parts in electrical equipment, ceramic knives, ceramic hair clipper spare parts, with high density, bending strength, and fracture toughness.
GET A QUOTE
Please fill in your details and one of our material experts will get back to you within 24 hours. For more information, contact us via E-mail at sales@samaterials.com.
** Email address with your company's domain name is preferred. Otherwise, we may not be able to process your inquiry.